By Blake A. Vartanian, Cal DRE #00871999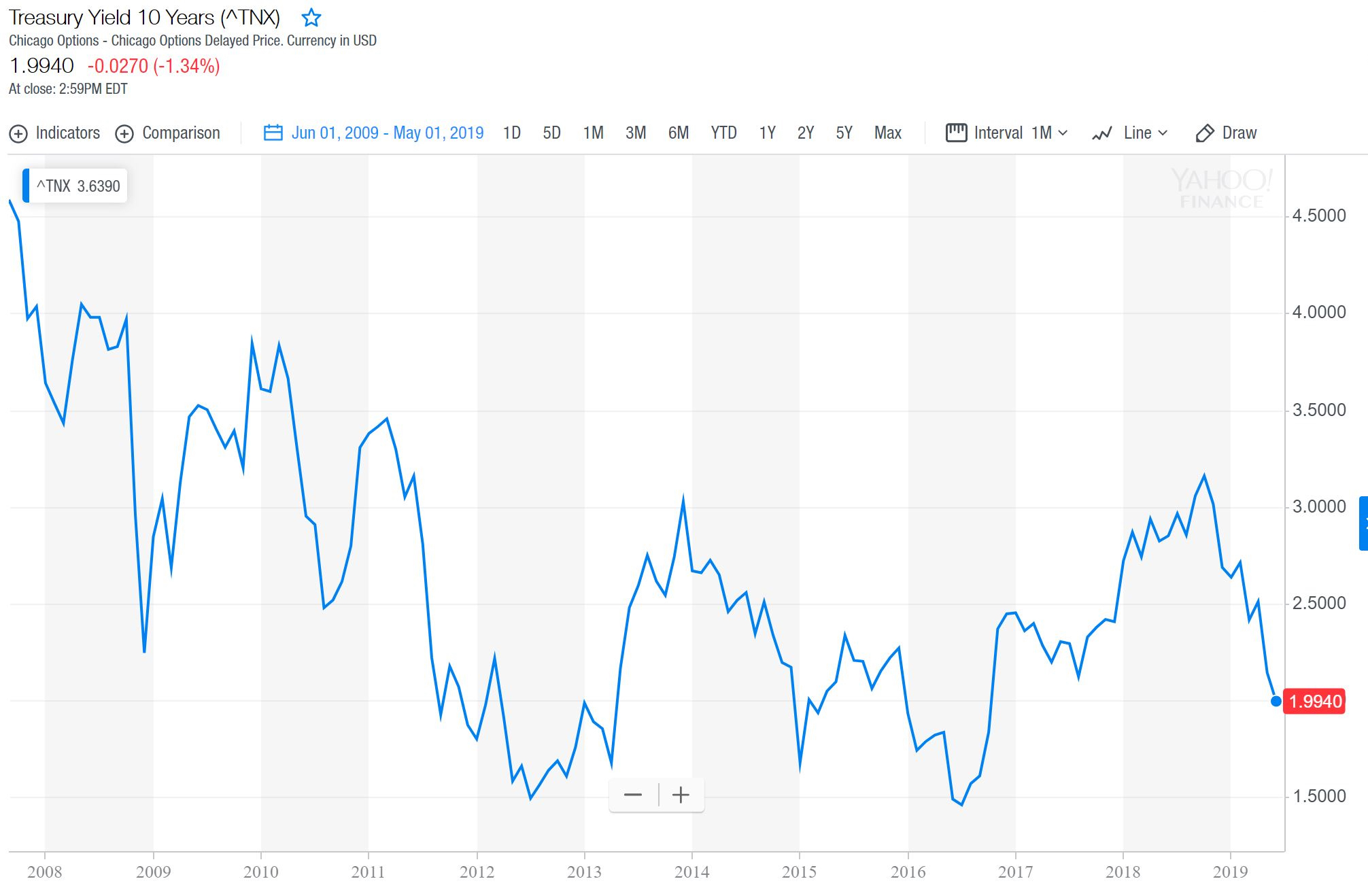 10-Yr Bond1.9940
-0.0270(-1.34%)
In the fall of 2018, the 10 year treasury was hovering around 3.25%, which was pushing mortgage rates close to, if not over, 5% for many borrowers. Today interest rates even for Jumbo money in many cases is below 4%, and yet the real estate market ranges from tepid to whatever you are experiencing.
As of 12:30 pm PST on Tuesday June 25th, 2019, the interest rate for the 10 Year treasury is a modest 1.9940. Who would have imagined that in the first couple of days of the summer real estate market that interest rates would continue their downward trend as they have all throughout the spring market. This simply is not normal, and rarely happens.
Obviously if you have a house to sell and you price it right and get it into escrow fast, the real estate market is red hot. If you overprice the property and test the market, you are most likely going to be disappointed. This is neither the time nor the place in history to push against the tide.
PRICE IT RIGHT, GET IT SOLD, AND BE GRATEFUL.
You can never go wrong believing in that strategy. There is no regret and only celebration as you are now free to move wherever it is you want to go.
Real estate is an ANCHOR, an often welcomed anchor. Think about it, if you did not have a permanent domicile, what would life look like?
Anchors are mostly used to keep ships from drifting off with the tide. Houses can be the same. We are 'free spirits' by nature, as we traverse life's experience. Fight or flight sometimes causes people to move, job changes, etc. How fast can you move without a house to sell? Probably faster than when you have one to sell.
But the anchor plays a key role, it keeps us grounded. For many there are tax benefits beyond a shelter. Invest in real estate, it is one of the few things in life that is limited when it comes to quantity. By owning you participate in the times when there is appreciation, you have a hedge against inflation, not just a place to call 'home'. When the market falls, yes you can be impacted, however that is only if you need to sell.
When you buy today you lock in your payment of principal and interest on a fixed rate loan for 30 years. Does your rent stay the same? I can't even remember a time when rents in the OC went down, can you?
Let Realty Pro 100 help you sort this all out……we are experienced and ready to help without any hassle or obligation through our consultative approach.
When it comes to real estate, not all companies are created equal. Blake Vartanian, as Chairman, along with his wife, Joanne Vartanian (CEO and President), and their Executive Team; Mary Walters (Vice President/General Manager), Barbara Wayne (Broker of Record), Realty Pro 100℠ has the foundation to support your hospitality focused real estate experience through our dynamic sales team.
For more information please contact us at: info@realtypro100.net.
Office CalDRE# 02059058