Real Estate and California Car Culture
By Blake A. Vartanian, CalDRE #00871999
Just about the time the 1st year of the iconic Corvette was being produced in 1953, much of the California lifestyle was yet to be defined. Real estate was abundant and reasonably priced.
In 1980, I chose the Z-28 because out the door it was about $9,200 while the Corvette soared past a whopping $12,000 for the time. Now, that $12K will most likely barely qualify someone for a down payment. October 2019 will be remembered for the introduction of the revolutionary mid-engine 2020 Vette in a convertible format as pictured below. Cheap? No, amazing? Beyond words for the money.
Seems like what $12,000 might have bought back 40 years ago, is now pushing 6 or 7 times that, but think of the advancements in technology and driving experience. With the magnetic suspension controls you can put the car in track mode, or basically make it what I refer to as the 'Corvette Station Wagon' in eco mode with a lot less performance but better economy/mileage.
When it comes to real estate, imagine a picturesque view like this photo. Most of us will not have the opportunity to look out our living room window to enjoy this type of view. That's okay. Life is good.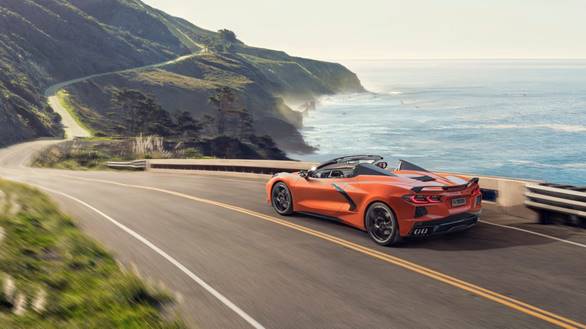 Whether you want a view, drive a hybrid, a station wagon, minivan, SUV, 4 wheel drive, sports car, sedan, coupe, ride a motorcycle, take the bus, or even a helicopter to work (like Brian Chichua used to do for years to his Placentia Jeep dealership that was off Orangethorpe and Placentia Avenue):
We can help you. We know what to do at Realty Pro 100.
When it comes to real estate, not all companies are created equal. Blake Vartanian, as Chairman, along with his wife, Joanne Vartanian (CEO and President), and their Executive Team; Mary Walters (Chief Operating Officer), Judy Le (Escrow Manager/Officer), Samantha Rawley (Operations Manager), Barbara Wayne (Broker of Record), Realty Pro 100℠ has the foundation to support your hospitality focused real estate experience through our dynamic sales team.
For more information please contact us at: info@realtypro100.com
Office CalDRE# 02059058