By Blake A. Vartanian, DRE #00871999
In many freezers across America no doubt there are packs of M & M's or other candies of choice. However, when it's cold enough outside to freeze the candy without a freezer, one has noticed that winter is upon us.
For many people, they start thinking about working out for the New Year. People prepare to get ready, and finally work up the courage to change something after a festive New Year's Eve – only to forget about the new goals/objectives and go back to old habits shortly after the New Year.
As an avid runner, prior to my knee replacement, the trails would be filled the first week of January. I would soon see a steep drop off. Especially when it's cold outside: 34 degrees in Yorba Linda just a few days ago in the early hours of the morning.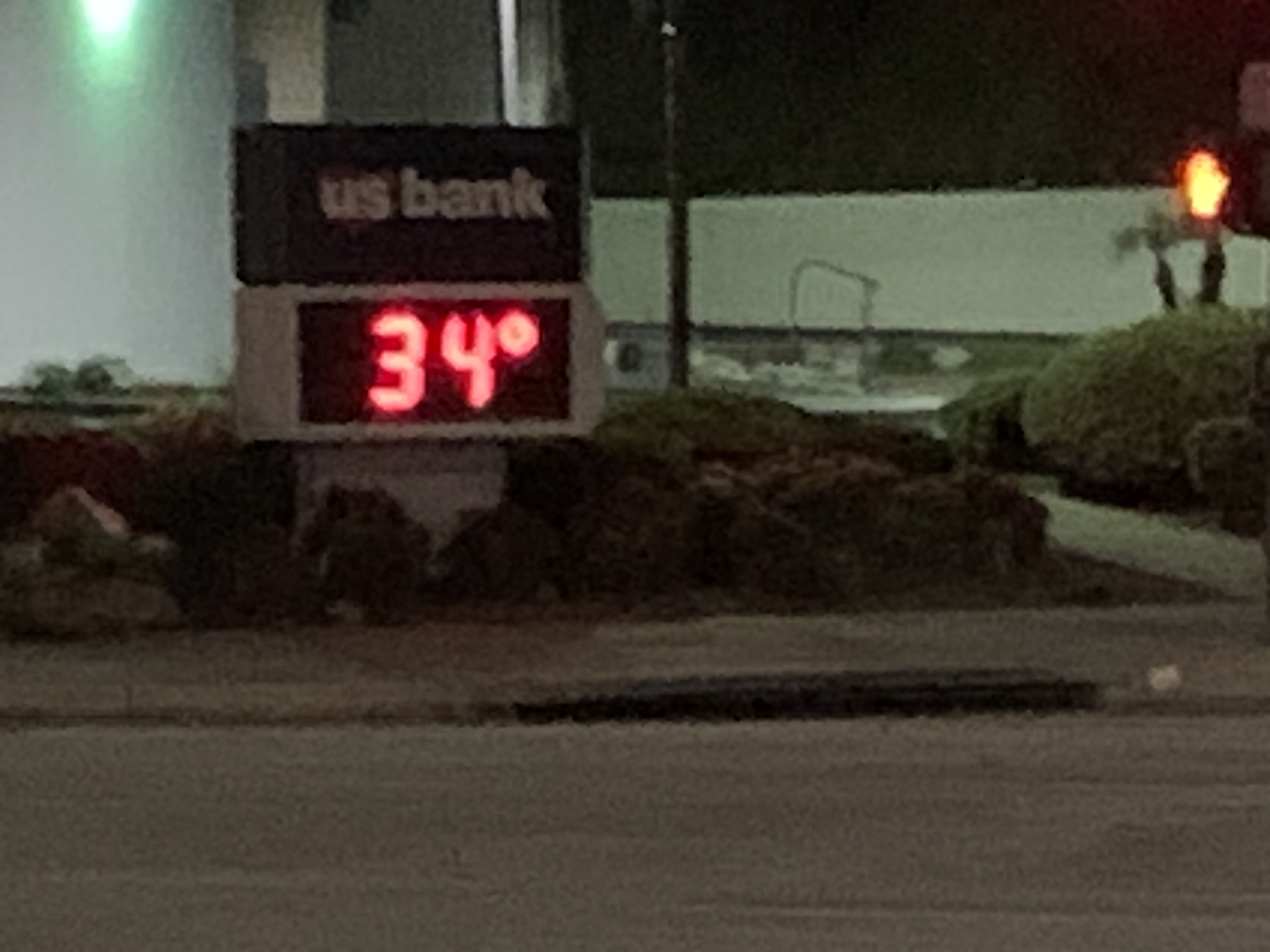 It dropped even further just before dawn to 33 degrees. The lowest I've ever seen on the Yorba Linda US Bank temperature gauge was 28 degrees a number of years ago.
On a recent trip to NYC, Joanne and I were facing a windy cold November morning. The outside temperature was reported to be 28 degrees, and in my case in the picture I was wearing two regular shirts, a long sleeve shirt, a jacket, an overcoat, gloves and a scarf. Certainly, beyond the wardrobe typically used on a So Cal cold morning.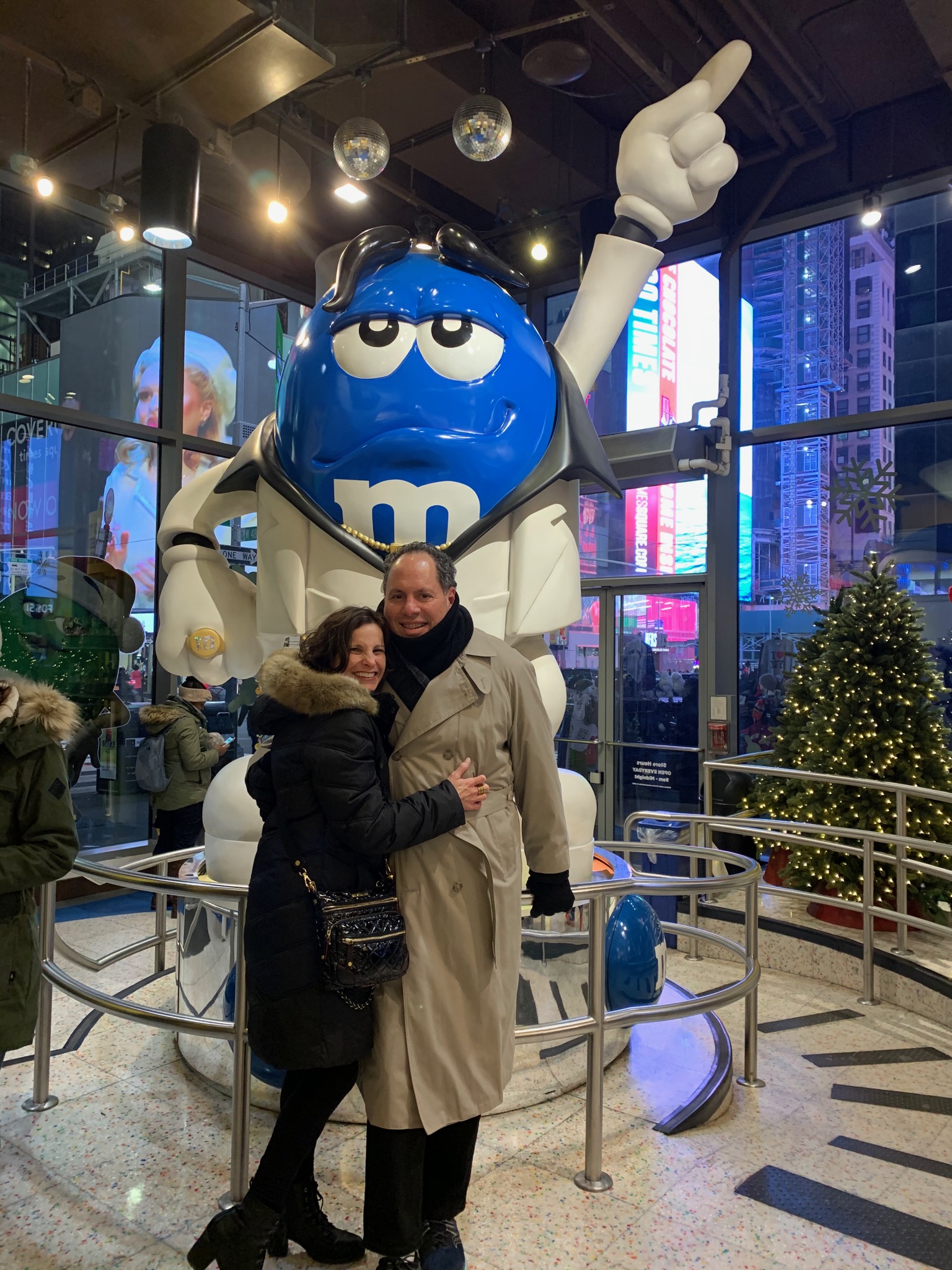 Here's the point, no matter the weather, change can occur. You owe it to yourself, and to those who care about you, to give it your ALL every day. There is no reason to wait to make changes in your life.
Hard work, discipline, and a great attitude go a long way. We know in our line of work we can't get what we want until someone else has achieved their goals. We accept that as real estate professionals. An algorithm or an Avatar are not human, they cannot think for themselves and process feelings (emotion) the way that we can. You are 'somebody' to be respected, not just another 'transaction' waiting to be garnered or served in some generic way.
Your individualism matters. No matter the time of year, real estate is always something worth looking into when it comes to your living situation or investing. As my grandfather Alex, a first generation real estate professional used to say, 'companies can print more stock, the government can print more money, but no one can create more land.'
As 2020 approaches next week, how can we help you to achieve your hopes and dreams?
When it comes to real estate, not all companies are created equal. Blake Vartanian, as Chairman, along with his wife, Joanne Vartanian (CEO and President), and their Executive Team; Mary Walters (Chief Operating Officer), Mike Cocos (Senior VP/Branch Director), Judy Le (Escrow Manager/Officer), Samantha Rawley (Operations Manager), Barbara Wayne (Broker of Record), Realty Pro 100℠ has the foundation to support your hospitality focused real estate experience through our dynamic sales team.
For more information please contact us at: info@realtypro100.com
Office CalDRE# 02059058