By Blake A. Vartanian, DRE #00871999
Just a couple of months ago, oil was trading at about $60 a barrel. Today, as of 8:00 am PST on April 27, 2020, oil prices are down to 1/5th that value. Not down 1/5th, down to 1/5th or an 80% drop.
At no time in history have real estate values dropped like this. Nowhere in the country will you find an 80% drop in real estate values in any cycle. Why is this important?

Crude Oil 12.60
-4.34(-25.62%)
Pontificators come in all shapes and sizes. Some will speak of doom and gloom for real estate. When it comes to land, we pretty much have all that we are going to have. Oh sure, someone might create an island off a sandbar somewhere like China in the South China sea, but that does nothing for a local real estate market or values.
Some will speak of impending doom and gloom because of looming mortgage defaults, renters not paying rent due to Covid unemployment rates, or whatever the reason. If you believe that the fed unleashing more than 10 trillion into the economy in different forms of backstopping the largest economic disruption of our lifetimes won't lead to inflation, than every economic model related to Fed action and monetary policy has been flipped on its proverbial head.
Let's get real though - oil prices are getting near rates of decades ago, and gas prices in some parts of the country are under $1 a gallon. California gas prices will not get that low due to demand, taxes and special blends, and just because we pay a premium to say that we live in California. We all get it and make that choice.
The same is true for real estate. While there will always be fluctuations in interest rates, sales volumes, sales prices, you will never, I can say with certainty - never be able to buy the house I paid $128K for in the '80's that currently will sell for over $600K if not more for $128K again. I'll stake my 40 year career on it, and if I am wrong, so much has gone wrong in the world economy that it would not matter what asset class you own. We are all out of luck at that point.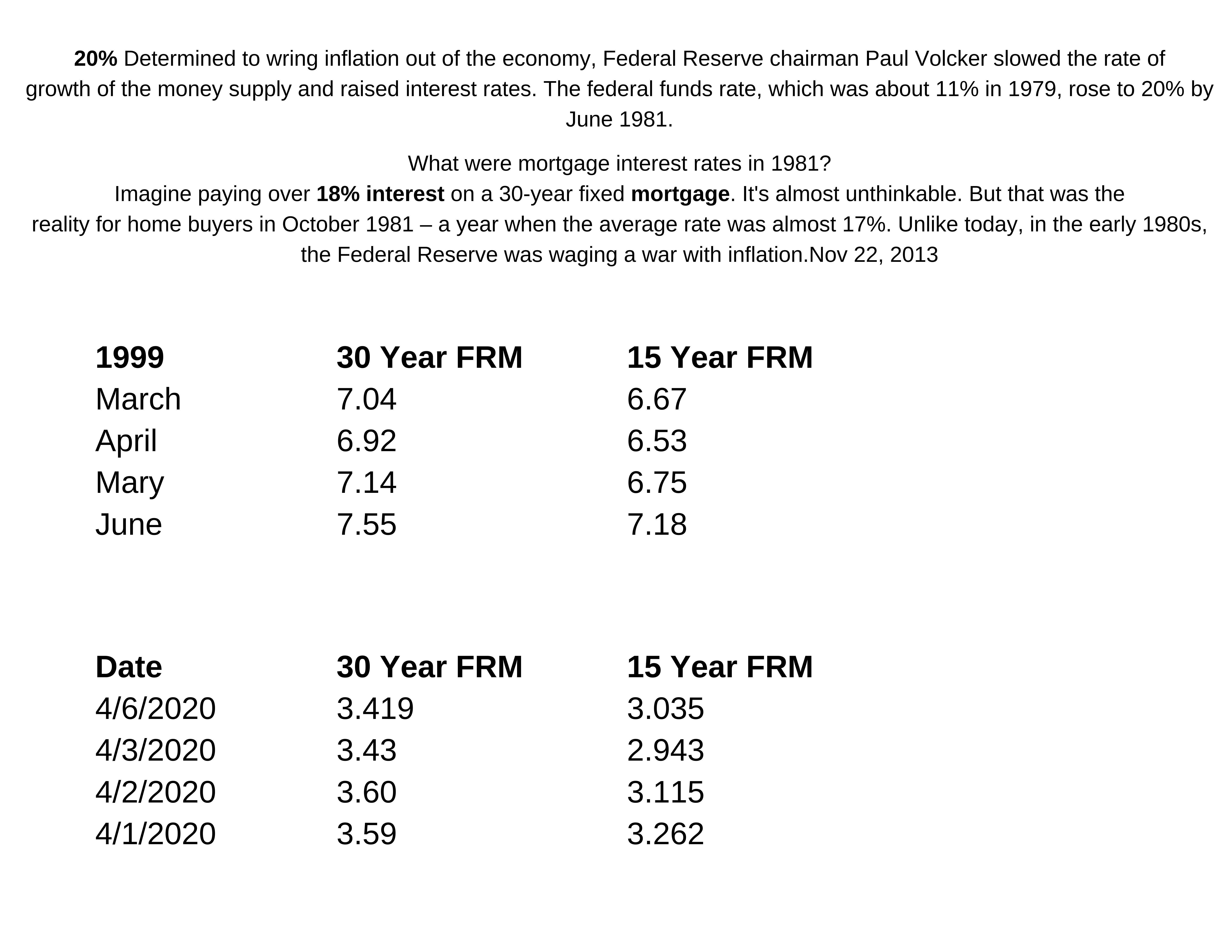 Steven Thomas, market analyst states,
"Across the board, the broad housing market has been interrupted and the disruption will continue. Even when the governor opens economic activity, it will not be a light switch flipped to "on;" instead, it will be more like a dimmer. Demand will slowly thaw as more homeowners opt to place their homes on the market. It will be a slow, gradual evolution and there will not be a sudden spike in either supply or demand."
When it comes to real estate, not all companies are created equal. Blake Vartanian, as Chairman, along with his wife, Joanne Vartanian (CEO and President), and their Executive Team; Mary Walters (Chief Operating Officer), Mike Cocos (Senior VP/Branch Director), Judy Le (Escrow Manager/Officer), Samantha Rawley (Operations Manager), Barbara Wayne (Broker of Record), Realty Pro 100℠ has the foundation to support your hospitality focused real estate experience through our dynamic sales team.
For more information please contact us at: info@realtypro100.com
Office CalDRE# 02059058