By Blake A. Vartanian, DRE #00871999
The continuing jobless rate in America is seen as improving from the record 25 million+ to 21 million+ this past week according to the US Department of Labor. Of course what matters to most people is which category you are in: job plentiful or jobless.
The pain and damage to our economy is real. It will manifest itself in many ways over the coming days, weeks, months and even years. With 40 million acknowledged as being income challenged due to their unexpected unemployment, we know the destruction extends to the 100,000 killed from the virus, those who are sick and recovering, those who can't get medical help for heart attacks, etc. because they are afraid to go to a hospital.
Hopefully in the exuberance of our nation returning to more normal activities in certain aspects, and not yet in others like stadium events, movie theaters, etc. and restaurants only getting to seat small percentages of the past level of patrons, we won't see a 2nd wave bigger than the first as people tire from the process, cross paths with one another or simply don't believe there is an issue. Which you can find many examples online of people shouting from the rooftops they don't believe this a real threat.
This virus gets compared to the Spanish Flu pandemic of 1917-1918. When you study this, you can see the concerns of the 2nd wave.
Are we predicting it? It's not our lane, so the answer is as real estate professionals we don't overstep our first hand knowledge. Do we believe it is possible? Of course, but we certainly didn't believe on January 1st, 2020, 100,000 of our fellow US citizens, and 40 million would be unemployed.
So keep it in perspective regarding any crystal ball scenario. No one actually knows and anyone claiming to should be dealt with a healthy dose of skepticism in the absence of hard evidence.
Here is what happened in England for the second wave in 1918 and similar graphs can be found on Google for many cities in America: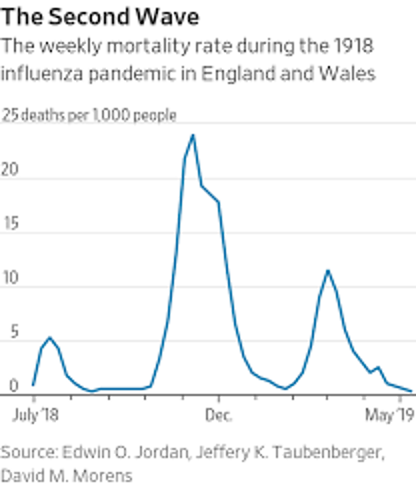 Anytime 100,000 people perish in the US in 3 months is major. Especially if it were you or someone you care about. Also, one has to be a fool to be believe that the US has 5% of the worlds population but more than 25% of the worlds Corona Virus deaths. That is not believable and other nations are simply lying about their numbers. The US has 350 million, well a little less, and the world has over 7 billion, that is less than 5%. One can't possibly believe that nations without running water, poor sanitary conditions, high poverty rates are not facing worse scenarios than say NYC was just weeks ago as the Covid-19 spiked.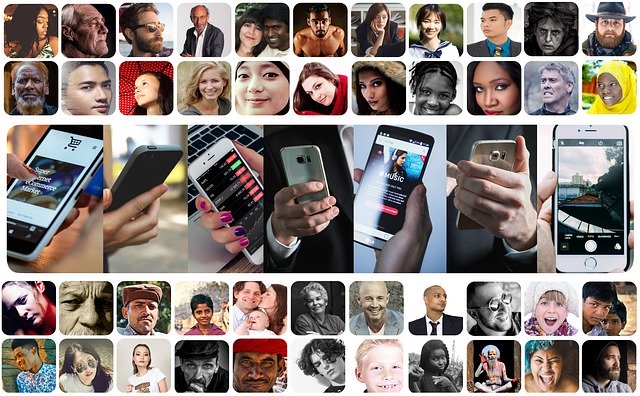 Typically we won't blog about the negative side of reality. America is the greatest nation on earth and we all have a duty and an obligation to take care of her and the people we call neighbors, friends and family, as we also make new experiences with people we have yet to meet moving forward. While many of us may be getting weary of the tagline 'Together we will get through this' it is a spirit and attitude of the highest level of collaboration as a nation. May God continue to bless you and those who have no one to care about them.
When it comes to real estate, not all companies are created equal. Blake Vartanian, as Chairman, along with his wife, Joanne Vartanian (CEO and President), and their Executive Team; Mary Walters (Chief Operating Officer), Mike Cocos (Senior VP/Branch Director), Judy Le (Escrow Manager/Officer), Samantha Rawley (Operations Manager), Barbara Wayne (Broker of Record), Realty Pro 100℠ has the foundation to support your hospitality focused real estate experience through our dynamic sales team.
For more information please contact us at: info@realtypro100.com
Office CalDRE# 02059058