By Blake A. Vartanian, DRE #00871999
Today a fabulous lender Rick Dennis, a professional of more than 4 decades was sharing the horror story of a person who went with the lowest price. The company which features a 'missile' like projectile, which has nothing to do with lending, overpromised, and blew the deal after 3 weeks. After the story I replied 'Clean up on aisle 7', and we both laughed.
Unfortunately, too many people find it responsible to 'lie' or grossly 'misrepresent' when committing to performance. We have all felt victimized at one point or another. When discussing this issue Rick Dennis stated 'And you are 100% right.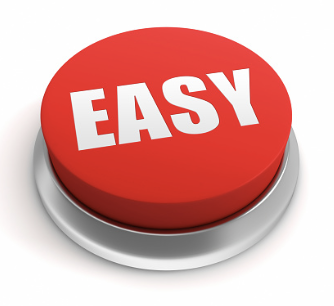 You might also add that not only do people misrepresent, they also lack the experience and skillset to successfully navigate in these times. There is no "easy button." That only exists in slick add campaigns.'
No need to have a bad experience that requires a 'clean up on aisle 7 or any other aisle'. At Realty Pro 100 and at Evergreen Home Loans (no financial connection between our organizations) you will always be treated with the truth and respect.
When it comes to real estate, not all companies are created equal. Blake Vartanian, as Chairman, along with his wife, Joanne Vartanian (CEO and President), and their Executive Team; Mary Walters (Chief Operating Officer), Mike Cocos (Senior VP/Branch Director), Judy Le (Escrow Manager/Officer), Samantha Rawley (Operations Manager), Barbara Wayne (Broker of Record), Realty Pro 100℠ has the foundation to support your hospitality focused real estate experience through our dynamic sales team.
For more information please contact us at: info@realtypro100.com
Office Cal DRE# 02059058
You can also contact Rick Dennis direct at: