Update: During our promotional event we have sold 28 shares valued at $12,500 per share……..the promotion ends 9-30-2020.
Realty Pro 100 announces 1 to 4 stock split
By Blake A. Vartanian, DRE #00871999
It is not every day that investors get a stock split opportunity on a locally privately owned business with intentions to franchise and go public. This announcement serves as the 2nd stock split approved by our legal team in 18 months. Stockholders as of June 30th, 2020 will receive 4 shares at the new valuation of $3,750 per share (for more details: Private Placement Memorandum delivered upon request).
This equates to the investor yielding $15,000 from what today is a $12,500 investment. Realty Pro 100 has moved up its plans to start franchising and going public to the spring of 2022 vs. what previously was the end of 2023. Smart investors know money is made at the buy of the investment, and we are delivering on that expectation.
Most major real estate companies send their $100,000's or even $1,000,000's in marketing dollars to corporate offices outside their local markets. In our past companies we experienced the 'Ivory Tower' mentality where so called market experts in other states tried to tell us how to sell in Orange County. We reject the notion that their advice or counsel deserves 6, 7 or even 8% of an agents commission dollars earned. We invest every dollar back in the local market.
On November 1st, 2019, Hospitality Realty Corp. dba 'Realty Pro 100' opened the doors to its flagship high-end boutique real estate office in Orange.... high on the knoll above the 55 and 91 freeways.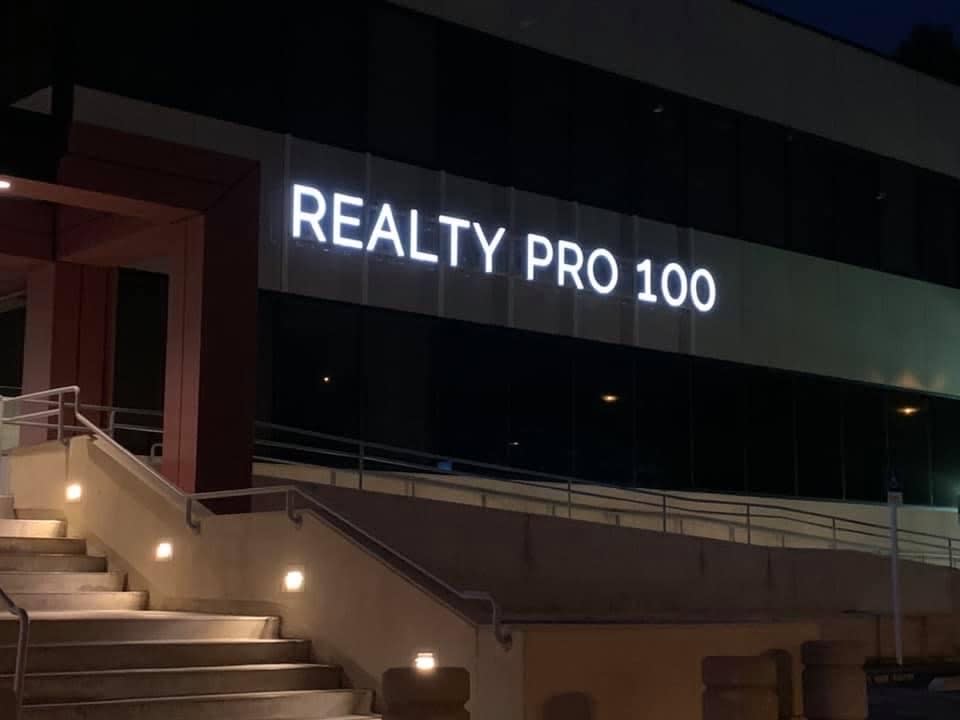 The 'one of a kind' office concept with incredible views has attracted some of the best talent in the real estate profession. The meteoric launch has catapulted Realty Pro 100 deep inside the top 2% of the more than 18,000 real estate offices in CRMLS (which is one of the largest MLS systems in the United States).
Throughout every month of the pandemic, Realty Pro 100 has performed at exceptional outcomes, climbing in its trajectory to become one of the premier brands in the market; whether they be franchised, locally owned or independent.
Our focus on agents earning their full value through the delivery of exceptional hospitality is bringing tremendous results to both agents and clients alike. We believe the testimonials we receive on a consistent basis, are unmatched in the business. Each client has unique needs, wants and expectations. Not many real estate companies focus on 'relationships'.
That is a powerful differential in the Realty Pro 100 brand.
Our leadership team has more than 125 years of combined real estate experiences, and every officer/director is a Broker licensed with the California Department of Real Estate, each with exceptional reputations and strong history of doing the right thing.
For more information, please contact us at: info@realtypro100.com